Profile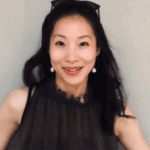 Lingli Zhou
My CV
Education:

2012-2015: Ph.D2 in Geochemistry, Mineralogy, and Sedimentology Department of Geosciences, Aarhus University, Denmark 2008-2014: Ph.D1 and Master in Geochemistry, Petrology, and Ore Geology Institute of Geology and Geophysics, Chinese Academy of Sciences, China 2004-2008: Bachelor (Hons) in Resources Prospecting Engineering

Qualifications:

Postgraduate study

Work History:

2019-present: Postdoctoral Research Fellow, School of Earth Sciences, University College Dublin, Ireland 2015-2019: Postdoctoral Research Fellow, Geology Department, Trinity College Dublin, Ireland 2014-2018: Postdoctoral Research Fellow, Institute of Geology and Geophysics, Chinese Academy of Sciences, China 2015: Research Assistant, Department of Geosciences, Aarhus University, Denmark 2011: Research Assistant, Department of Geosciences, Aarhus University, Denmark

Current Job:

Research Fellow
About Me

I am a Economic Geologist, using my lab skills to find where and how the metals that are critical to green energies are accumulated in the earth. My current project is to know how much the energy critical metals Ireland could have.

Read more

I was born and raised in the south part of China.
I was never the top 10 students in class 😉
I went to the Hefei Technology University for college (2004-2008) which is close to my hometown.  I was very lucky to have an inspiring supervisor who led my way to Economic Geology.
I went to the Institute of Geology and Geophysics, Chinese Academy of Sciences, at Beijing, and finished a Master and Ph.D joint degree on Economic Geology (2008-2014), and kept working there for another four amazing years.
I got a national scholarship and went to visit Aarhus University, Denmark, for a year (2011).
I continued my stay in Denmark and did another Ph.D on Applied Mineralogy, Sedimentology, and Geochemistry (2012-2015), having great fun working with smart engineers, chemists and geologists.
I wanted to learn more of laser ablation, so I moved to Trinity College Dublin, Ireland, and did a four-year postdoc (2015-2019), managing to run laser on pyrite from all over the world.
I was missing Economic Geology, so I continued to move around and joined University College Dublin (2019-), working on the Zn-Pb deposits in Ireland with some great Economic Geologists.
I am a big fan of outdoors.

Read more

Please see the work photos attached above. You can see how metals are distributed in the minerals. I am happy to chat more of my work photos.
---
---
---