Profile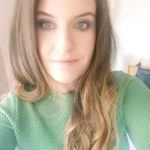 Jean O'Dwyer
Curriculum Vitae
Education:

University of Limerick

Qualifications:

BSc Environmental Science, PhD Environmental Health Science, PGCert Teaching and Learning

Current Job:

Lecturer in Environmental Science

Employer:
Favourite thing to do in science: Learn new things!

About Me: My name is Jean, I'm 32 and from Limerick. I did my BSc and PhD in the University of Limerick. Nowadays, you'll find me in University College Cork, where I work as a lecturer and researcher in Environmental Science.

My Work: I am an environmental scientist, so I look at things in the natural world. I am really interested in how the environment impacts our health. I study how clean our water is and how climate change will affect our lives.

My Typical Day: I get up early and have one of many cups of coffee! I drive to work in UCC and make sure I have all my material for teaching. I often cycle across to our main campus, where I teach undergraduate students. I also have research students who I help learn scientific skills, both in the lab and through computer programmes. I write A LOT! Writing is a big part of science- we need to share our thoughts and ideas with everyone else, and to do this, we have to write (type!) them down. I'm busy a lot of the time, but can always find an hour or so to grab (another) coffee with my work friends where we talk about, you guessed it, science!
My Interview

How would you describe yourself in 3 words?

Enthusiastic, Disorganised, Good-humoured

Who is your favourite singer or band?

Hard to pick a favourite, but I love Bon Iver and a lot of 90s bands like Oasis, Alice in Chains, Nirvana, The Smashing Pumpkins etc.

What's your favourite food?

Definitely cheese.

What is the most fun thing you've done?

I love NASA and when I was little, I got to go to Kennedy Space Centre in Florida- I still remember the feeling of excitement!

What did you want to be after you left school?

An Astronaut

Were you ever in trouble at school?

I was, I'm afraid- I was a bit of a messer. Still am, by all accounts.

What was your favourite subject at school?

Chemistry, but I also enjoyed English. Hated French!

What's the best thing you've done as a scientist?

I find teaching science rewarding.

What or who inspired you to become a scientist?

Carl Sagan mainly, but I also had a very supportive science-mad teacher in primary school who encouraged me to read more about science which really got me interested.

If you weren't a scientist, what would you be?

An engineer, probably. I did play with the idea of being a lawyer for a while, but I'm glad I didn't follow through with it..

If you had 3 wishes for yourself what would they be? - be honest!

1.See the Earth from Space, 2. Have more time for myself, 3. Wouldn't say no to a million quid (that I'd put towards science, of course!)

Tell us a joke.

I had a dream where I weighed less than a thousandth of a gram. I was like 0mg
My profile link:
https://green.imascientist.ie/profile/jeanodwyer/
---
---
---