Profile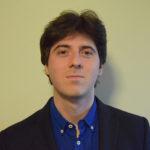 Dimitar Shterionov
My CV
Education:

Math and science high school, Kyustendil, BULGARIA; Aristotle University of Thessaloniki, Thessaloniki, GREECE; KULeuven, Leuven, BELGIUM

Current Job:

Assistant Professor in Computing
About Me

I love music, meetings with friends and technology

Read more

I am from Bulgaria where I lived until I finished high school. I studied mathematics, informatics and English in school and I was very passionate about technology and computers. I also studied guitar and I played in concerts in Bulgaria and in other countries of Europe.

I then went to study in the university in Greece. I learned how to program and I was very interested in Artificial Intelligence. Then I decided to go to Belgium to continue my education, and now – here, in Ireland.

Read more

I work in Dublin City University as a post-doctoral researcher in Machine Translation. Machine Translation is the field of Artificial Intelligence that looks into making computers and computer programs translate between different languages. This is a very interesting topic for me and I love what I do because it involves a lot of new technologies and it requires me to learn more and more every day.

Before that I lived and studied in Belgium. I spent 6 years there learning about Artificial Intelligence and how to make systems that use logic to solve tasks. And before that I lived in Greece where I got to know computers and learned what I could do with them – how to solve tasks, how to help people in their every day routines, and so on.

My Typical Day

Emails, meetings, researching new problems, implementing solutions and writing papers.

Read more

When I go to the office, first thing that I do is to check my emails and respond to them. Usually, I have couple of meetings in a day which I go to and then continue with my duties. Because I work on different projects all the time I usually read a lot of articles so that I can learn about the work that has already been done on the subject. Then I write programs and run these programs to test whether they perform well.

I have lunch at around 13:00 and after that I continue with my schedule for the day. Sometimes, in order to keep my schedule organised, I write my tasks for the next day before I leave the office.

What I'd do with the prize money

go to schools and introduce machine translation
My Interview

How would you describe yourself in 3 words?

hard working, smart, clumsy

What did you want to be after you left school?

a computer scientists

Were you ever in trouble at school?

not really

Who is your favourite singer or band?

Deep Purple

What's your favourite food?

pizza

What is the most fun thing you've done?

surfing

If you had 3 wishes for yourself what would they be? - be honest!

1. to have a long holiday in South America; 2. To have a nice team to work together on all projects; 3. Gretsch electromatic G5420T

Tell us a joke.

Two horses are grazing in a field. The one says to the other: "Yo mate, how is the grass at your side?" He gets no answer from the other horse. And then he asks again in a louder voice: "Yo mate, how is the grass at your side?" No answer again. And so once more, even louder: "Come on dude, tell me, how's the grass at your side?" "It's fine, why?!", says the other horse very angrily. Then the first one with excitement: "Wow, a talking horse!!!"
---
---
---