Profile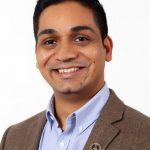 Dheeraj Rathore
Checkout my pictures of science that I do. I will use these in printed form to communicate science when I win this competition.
My CV
Education:

University of East Anglia, UK and University College Dublin, Ireland

Qualifications:

Bachelor of Science in Agriculture, Master of Science in Plant Genetics and Crop Improvement, Doctor of Philosophy in Biological and Environmental Science

Work History:

I worked in India, UK and Ireland

Current Job:

Crop Improvement - Research Technologist
About Me

I am an enthusiastic and passionate researchers, with a friendly and caring nature. I love to train new generation of researchers.

Read more

I am living in Carlow with my wife. We both love gardening and growing house plants. We have around 40 houseplants that include mostly air cleaners; spider plant, snake plant, Ivy, aloe vera, etc. I spend time watching Big Bang Theory on a routine basis, the humor has relaxing effect, while to calm myself, I do meditation and yoga in the morning and do some cooking.

Read more

I take responsibility to conduct the experimentation in the laboratory such as genetically manipulating the genomes of microbes and plants for enhancing their utility. As we get diseases, plants also get infected with diseases. Therefore, as plant scientists we are responsible to breed novel plant varieties with improved disease resistance that help farmers growing better crops and produce food for all.

My Typical Day

My typical day includes responding to emails, meeting with my line manager and students/researchers of my team, glasshouse audit, performing experiments, observing and helping others, training new students/staff.

Read more

My work start with a routine walk to the lab and glasshouses to make sure if everything is in order for all team members. We take time for a lab chat about the days work, which helps us to work more efficiently. Then I observe my ongoing experiments, organise the weekly seminar and meet my line manager. After my coffee break at 1100 am, I start working in lab until lunch time. Thereafter, I collect data from ongoing experiments in glasshouse/field. I like taking pictures of my experiments as supporting evidence of my results. The day ends while I analyse the data and draw meaningful conclusions from the results obtained.

Some days, do involved communicating science to young researchers, farmers and attending scientific conferences. This gives me the opportunity to travel different countries and meet more scientists.

I would like to highlight that every day of my scientific career differs, as the work goes along. I feel that every day brings novel opportunities for me to learn and become a better scientist and a person.

What I'd do with the prize money

I will communicate research through images, so I will canvas print the winning images from Teagasc Vision of Research competition
My Interview

How would you describe yourself in 3 words?

Approachable, Passionate, Curious

What did you want to be after you left school?

Doctor

Were you ever in trouble at school?

Not really

Who is your favourite singer or band?

Ed Sheeran and country music

What's your favourite food?

Home cooked vegetarian dishes

What is the most fun thing you've done?

Playing with colours

If you had 3 wishes for yourself what would they be? - be honest!

Travel the world. Experience space life. Make a plant that can give different fruits throughout the year.

Tell us a joke.

When Magnesium and Oxygen started dating I was like, "O MG!"
---
---
---